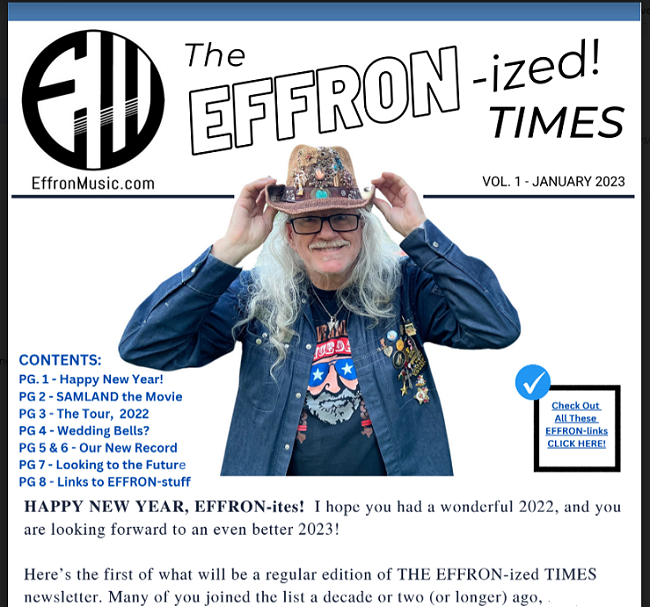 Welcome to EffronMusic.com!

The 2022 Tour, the new album coming out (woo hoo!) and all sorts of cool new merch, too!
Oh, and a new proposal...read all about it here!

Just put your best email address below and you'll be getting the first edition to start!
Collect them all! 
Plus, our gift to new members is a free download of the first song from the new album,
"My Heart Plays these Songs"!
Type your email below and, after confirming the email we send, the song and the newsletter, will go straight to your inbox!
You won't want to miss this!
 ENTER YOUR EMAIL BELOW, NOW, AND SEE WHERE EFFRON'S BEEN AND WHERE HE'S GOING NEXT!