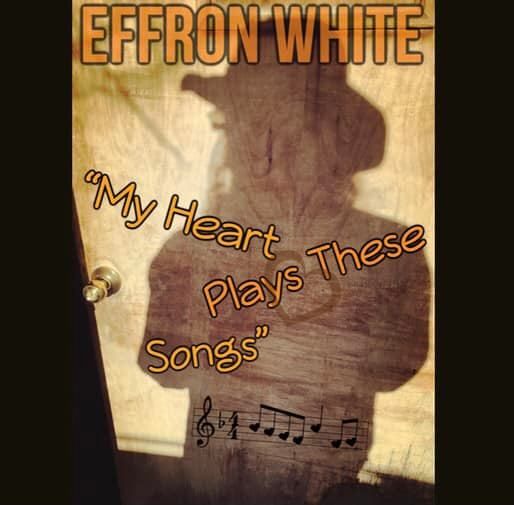 Effron's newest album, "My Heart Plays These Songs" is
COMING SOON!!
You won't want to miss it!
And you can download the first single release now, FOR FREE! 

This is White's long-awaited fifth, full-length album, his first in 11 years, after the iconic, "Long Haul" in 2012. The title song, Long Haul, won awards in the American Songwriter, Billboard, and The Great American Song contests. 
Since moving to Nashville in 2014, Effron has evolved not only as a well-respected songwriter, but as a compelling performing artist. 
White's new songs reflect his journey. Receive a free download of the new single, the title song, "My Heart Plays These Songs" NOW, by dropping your email below. We hate spam, too so we are the only ones who will see it or use it. 
Scroll down to get your free copy of "My Heart Plays These Songs".
Then you'll also be the first to know when the album is ready for pre-order!